Create quick and easy dealer websites with
fully customizable webpages.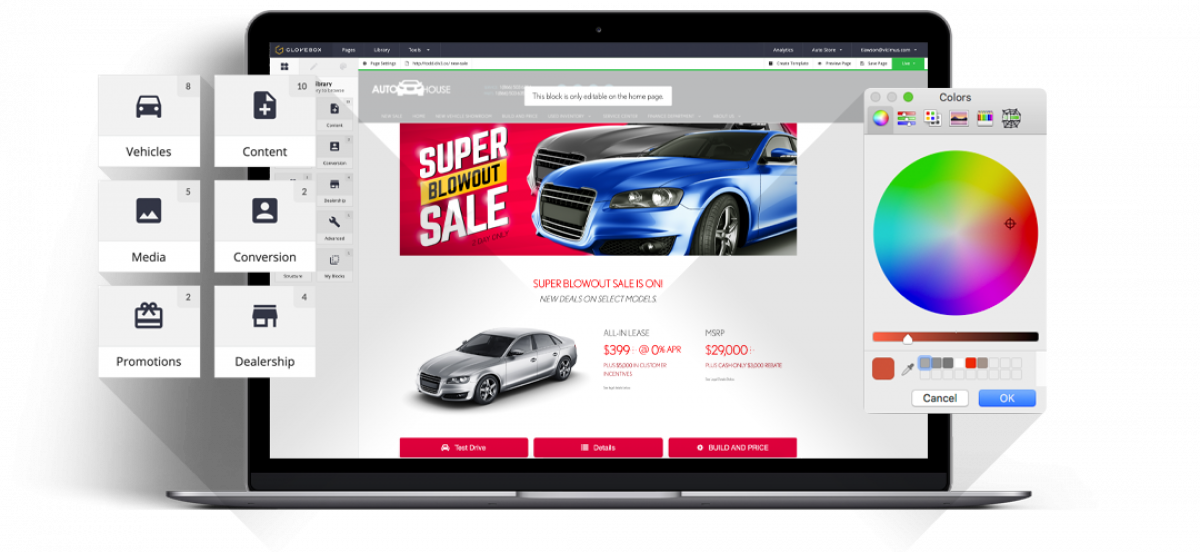 Glovebox is an affordable platform made for the digital times we drive in and can get your website up and running in no time. It is easy-to-use and lets you pick from a vast selection of website designs. Glovebox also lets you add customizable pages and content, letting you show and promote your vehicles the way you want.
Glovebox Features in Under 30 Seconds!
Benefits of Using Glovebox