If your brand was a person, who would they be?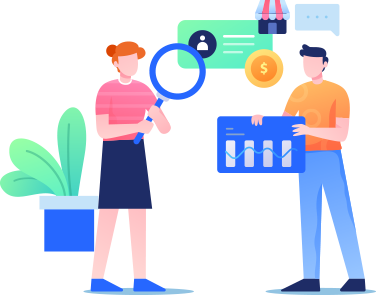 Marketing without a vision is like driving across a country without a map. Let us fuel up your marketing by establishing your brand. We'll help you find your voice so you can speak directly to your audience.
Define and establish the elements that define your brand.

Branding Identity Guide (Creative Package)
We provide the whole package: logo, brand colours, typography, emblems, website, ads, etc. We'll even put it all together for you in a fancy digital package.
Creative elements determine how your brand is perceived. Components such as your logo, packaging, web design, social media graphics, etc. Master the creative = master brand identity = accurately represent who your brand is.
You name it, we got you covered. 
Website & Social Media Creation & Maintainance
Website Creation: Your website is one of the most representative aspects of your brand identity. Your website is where your brand identity should come through in full force.​ 
Having an online presence as a business on any of the social media forums is a great way to interact with your audience and to really connect with them on a personal level. Let us do the work for you!​

While communicating through social platforms gets your message across, it may not build the genuine connection you want for your audience.It can feel robotic, scripted, or even disingenuous. So what's a good solution? Podcasting. Learn More
We will develop, film, edit, and distribute. We can even host!​